English Dept. to hold webinar on 'Remembering our Grandfather's Exile'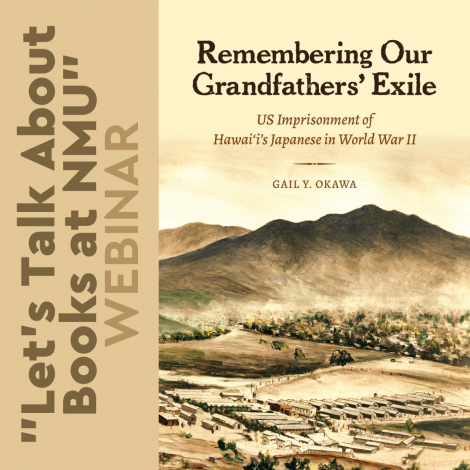 As part of the English Department's ongoing webinar series "Let's Talk About Books at NMU," Department Head Lynn Domina will discuss the book "Remembering Our Grandfathers' Exile: US Imprisonment of Hawai'i's Japanese in World War II." The talk will occur via Zoom on Feb. 18 from 1 to 3 p.m. Those interested can register to attend here.
"Remembering Our Grandfathers' Exile" was written by Gail Okawa as the result of her 18 years of research into the subject of what happened to Japanese immigrants in Hawai'i after the attack on Pearl Harbor.
"The presentation will share her stories of what happened to hundreds of Japanese immigrants arrested after the Pearl Harbor attack and exiled from the Hawaiian Islands to mainland camps in Texas and New Mexico, as well as Wisconsin, Tennessee, Oklahoma, Louisiana and Montana," according to the NMU Event Calendar.
Okawa is an English professor at Youngstown State University in Ohio, as well as a visiting scholar at the University of Hawai'i at Manoa's Center for Biographical Research.
The topic of this book discussion intersects with the English Department's current Diversity Common Reader Program selection, "We Hereby Refuse" which also deals with American internment camps for Japanese people during WWII.