Gender-inclusive dorm housing applications open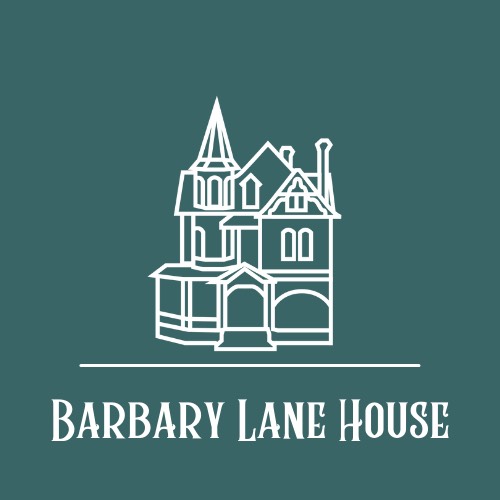 Sarah Pilto started dreaming an inclusive living space into existence after they became an resident advisor. Pilto, a third year secondary education major, RA in Magers Hall and founding member of Pride Rock had not felt comfortable exploring their identity when they lived with others in the dorms. After talking with their residents, they soon realized that others felt the same way. 
"I explored [my identity] a lot in high school and then didn't start re-exploring it until after I was hired as a resident advisor," Pilto said. "Just because of the people that I was living with [before then], it didn't feel like a comfortable or safe space for me to do that exploration." 
Pilto collaborated with other students and staff who were interested in creating a more inclusive dorm on campus and together they formed the group Pride Rock. The goal of the Pride Rock organization is to advocate for more inclusive on-campus housing for NMU students and one of their projects has been to create a proposal for a gender-inclusive hall. 
The proposal was accepted on Jan. 31, 2022, and applications for the hall are now open for interested students.
The application process for this gender-inclusive hall is similar to filling out a traditional housing application through the housing portal on MyNMU. The main difference is that those who respond that they are interested in gender-inclusive housing will receive a secondary application to fill out for placement in the new hall. 
An option for gender-inclusive suites in other dorms throughout campus will also be an option. However, one of the requirements for these suites is that all four members select to live together on their applications. For questions regarding application processes and requirements, contact [email protected]. 
The new gender-inclusive hall will have around 50 residents with roommates and suitemates chosen by a committee. Each applicant will be considered and paired with others based on personal qualities and goals for their living experience, not their gender identity. 
"We can't legally ask somebody what their sexuality is or their gender identity. That's all self disclosable. Obviously, they can tell us those things, but we can't ask them for those things," Pilto said. "We are assigning based on the time that secondary application comes in and pairing people up based on how they're going to work together based on what they put in [the secondary application]."
The hall is also going to be the first living learning community at NMU. A living learning community is an on-campus living space that has education and training on a certain topic for the betterment of that community. 
"For ours specifically, it's going to be focused around LGBTQ living and experiences, especially in the UP, and things that students might not know but need to know in order to live a healthy and sustainable life," Pilto said. "Safe sex and Black and Indigenous voices … the history of the gay liberation movement, things like that which students weren't getting in high school that are necessary to be a productive member within the LGBTQ community."
Along with the establishment of the living learning community, the gender-inclusive dorm will have increased training for resident advisors and resident directors surrounding LGBTQ+ issues, added security cameras and potentially increased security guard presence to ensure the safety for those living in the hall. 
Cal Evoniuk, advisor for Pride Rock and resident director of Birch Hall, believes this increased training for housing paraprofessionals and gender-inclusive living options will be especially beneficial for incoming students. 
"I remember for myself as a queer freshman at my institution, I came from a really small town and I didn't have a lot of resources available to me. So when I was a student, this would have been amazing, and would have been a really helpful way for me to explore and then find my identity," Evoniuk said. "As a professional, my biggest concern when I'm working with students is making sure that this is their home, and that they feel comfortable and safe in that space. For a lot of LGBTQ folks, especially their first time on their own, they might still be trying to figure out what that means for them."
While the goal of this gender-inclusive hall is to provide a welcoming and home-like space for LGBTQ+ students, at surface level it will look like any other residence hall on campus. 
"The house itself isn't going to be super outwardly gay or queer. That's mainly to keep students safe when it comes to things like outing and interactions with family during move in and move out," Amber Essenmacher, fourth-year English writing major and co-chair of Pride Rock, said. "Obviously students are going to be able to do what they want with their spaces, but as for paint projects and stuff like that, the space is going to be still fairly neutral."
However, the house is getting a name change. The name "Barbary Lane" was chosen by members of Pride Rock after the gender-inclusive hall was confirmed to be in Magers Hall, where all houses are themed around literature. 
Members compiled a list of books that represented a diverse array of queer people and were drawn to Barbary Lane from the book Tales of the City by Armistead Maupin. 
"Barbary Lane is the road that a house sits on and this house was bought by a trans woman in the 80s … as a safe house for queer people that didn't have a home," Pilto said. "It's all about found family and creating community when you don't have any and we just felt like it fit perfectly as to the whole reason why we do this."
Barbary Lane house has already received a lot of interest from current students and will continue to accept applicants throughout the spring and summer until the spaces are filled. All of the numerous people and organizations who have worked on this project hope Barbary Lane is able to fulfill its goal of providing an inclusive and safe space for LGBTQ+ students on campus.
"This [hall] is for a lot of students, especially living in Michigan and rural environments, their first opportunity to explore their gender and sexuality and also feel like they're not the only one," Essenmacher said. "Creating a space like this is inviting those students that don't know that there is this community out there and inviting them to be a part of something bigger, while also learning about the individual things that make them who they are."