Lydia M. Olson Library to host family-friendly hoco event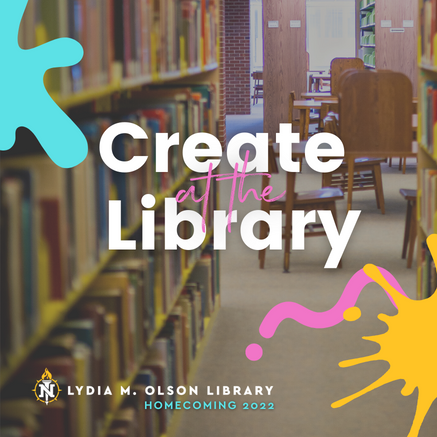 The Lydia M. Olson Library will be hosting "Create at the Library" this Saturday, Sept. 24, as part of NMU's homecoming celebration.
Located in Harden Hall, this family-friendly event invites students, faculty and members of the community with young children to participate in the week's festivities. With activities like arts and crafts, story time and guest speakers, the library hopes to provide a place for people to network, relax and be creative.
"We really focus on the fact that people can come to the library, be curious, have some creativity and also connect with other people," Kimberly Smalley, interim library director, said. "It is a great opportunity for them to use us as a meeting place."
Create at the Library kicks off with a "Bagels and Books" story time at 9:30 a.m. With food being provided by the library, the story time will be led by members of the NMU basketball teams.
Directly following, NMU alumni Suzanna Schroeder will guide attendees through some crafting activities. The event will conclude with a paper art project and the Olson Open House. 
While the open house is set to talk about the upcoming renovation of the library space, Smalley said it will also be an excellent place for NMU students, past and present, to connect and understand the importance of the library on campus
"A lot of things that we try to do in the library create a sense of like 'you belong here, we hope you are comfortable here,'" Smalley said. "We look like an old building, but we have that homey, cozy feel."
This will be the fifth year that the library has hosted a homecoming event, all of which have been "kid-centric."  
"If [people] have kids and they want to share some of their school pride or just feel like there is a place that they belong on campus, even if they are parents or have nieces and nephews or children in their lives, it is a great way to spend the morning and get some free food and have the children be entertained," Smalley said. 
More information about the Lydia M. Olson Library and the Create at the Library event can be found on the Hub.