Opinion — Fond memories at a Yooper camp
After returning to campus after winter break, a classmate asked me how I spent my time at home. As I explained that I spent some time with family at my uncle's hunting camp, my classmate (who is not from the Upper Peninsula) responded: "Oh wow! A cabin? That sounds so fancy."
I could not help but laugh at her response.
The camp is by no means fancy. It is a humble, two-story building with three bedrooms upstairs and just enough space downstairs to fit a kitchen and a small living area. While there is running water and a wood stove to keep the place cozy, electricity is used sparingly during the summer months.
If you are from the U.P., this description may sound familiar. In my experience, having a camp seems to be a Yooper rite of passage. Your parents either owned a cabin while you were growing up, or you probably had a family member or childhood friend who would always invite you to come and relax at their camp for a few days at a time. 
Just one of two cabins on a lake hidden in the backwoods, I would consider my uncle's camp to be in a remote location. My friends and I often joke that it would be the first place we would run to if the apocalypse were to start. However, with limited cellular service and no shower, my uncle's camp may sound like the biggest bummer to some.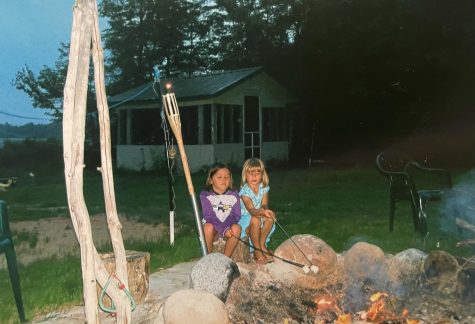 But to those who know of its location, camp always felt like a secret getaway from the "real world." At least that is how it felt for me. Some of the fondest memories of my early childhood were made at my uncle's camp.
My parents used to ship me and my brother up there for days at a time. If we were lucky, a friend or two could accompany us as well. There was no greater excitement than packing up all of our camping gear, which included life jackets, four-wheeler helmets and a pair of long pants to defend against the mosquitos.
After traveling for miles down a dirt road, all of us kids would be jumping out of the vehicle at the sight of the cabin. The wheels of the vehicle hardly had enough time to settle. 
It was always difficult to decide what we should do first. Maybe we should catch tadpoles? Or what about swimming around the hand-crafted raft that floated in the middle of the lake? How about we fuel up the four-wheelers and go muddin'? 
It always seemed that we had so much to do, yet so little time. 
When not adventuring outdoors, life inside the cabin kept us equally entertained. We learned how to play a variety of card games — including slap jack, cribbage and euchre. If not playing cards or board games, my aunt would keep us busy with arts and crafts. I was able to create everything from dream catchers to scrapbooks, and even decorative pieces made from birch bark and sticks.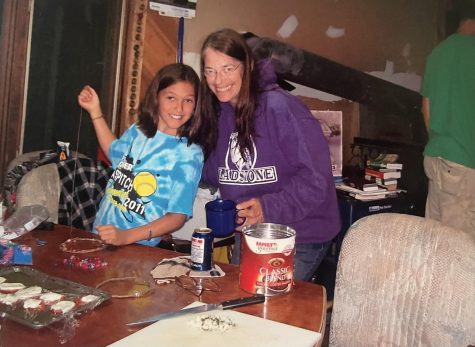 The greatest thing about camp, however, is that in the midst of all of that childhood fun we were learning valuable skills. 
One of my favorite camp memories is learning how to make raspberry jam. After a few hours spent with a bucket tied around my waist, being sure to place two raspberries in the bucket for every one that I ate, my aunt walked me through every step of the jam-making process. 
After bringing all of the ingredients to a boil, including an intently measured amount of pectin, I remember stirring vigorously for what seemed to be forever. In reality, it was around five minutes, but my hard work paid off as I was the first to sample the jam on a piece of toast. I even learned how to can the jam for later use.
My friends and I also learned a lot from the many (and I mean many) mistakes we made while having fun at camp. To name a few of our notorious moments, we sucked up a tow rope while operating a jet ski, knocked out the electricity trying to make popcorn and unintentionally flipped four-wheelers onto ourselves.
No worries, all of us survived these incidents and the wrath of the adults at camp.
When not putting ourselves in danger, however, my friends and I learned several other things at camp. To name a few, we learned how to use an assembly line to effectively wash and dry dishes, build campfires and even cook our own food.
One of my favorite pastimes is reminiscing on the many laughs and good times that were shared with friends and family at camp. Spending my summers there as a child helped me become more independent and surer of myself in many regards. For that, I am extremely grateful.
Editor's Note: The North Wind is committed to offering a free and open public forum of ideas, publishing a wide range of viewpoints to accurately represent the NMU student body. This is a staff column, written by an employee of the North Wind. As such, it expresses the personal opinions of the individual writer, and does not necessarily reflect the position of the North Wind Editorial Board.