Biology department sponsors STEM week of diversity, celebrates varying viewpoints
The NMU department of biology held their annual Diversity in STEM week from Feb. 6 through 10, hosting a number of events for students to attend. 
Diversity in STEM (science, technology, engineering and mathematics) is a week-long event designed to highlight diversity throughout all STEM disciplines, both past and present. The biology department worked to highlight this diversity through a number of panels, movie screenings and competitions that were held with the help of other departments and student organizations.  
The department of biology has previously celebrated Darwin Week, a week focusing on biological diversity, and has since moved to diversity in STEM in order to celebrate both Darwin and the diversity of other disciplines as well. 
Diversity in STEM is about human diversity itself, biology professor and department head Jill Leonard said. 
"For me, it's very much that you can learn from a lot of different kinds of people," Leonard said. "So whether you're talking about [Indigenous American] viewpoints and how that intersects with science or even different religions, all of those folks … bring their own lived experience to science." 
The department of biology worked with the Lydia M. Olson Library to hold a number of events in the library. The diversity in STEM spotlight panel put on by the NMU EcoReps, the diversity in STEM art contest and the diversity in STEM book display were all held in the library and were kept up for the entire week.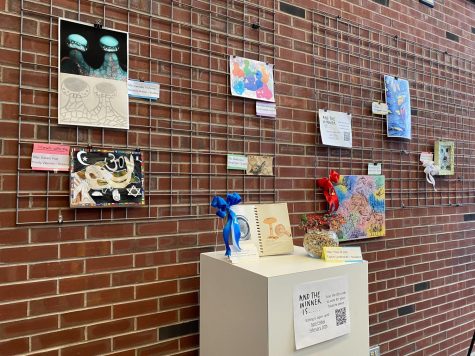 The diversity in STEM art contest accepted submissions until Feb. 8. Submissions were voted for on Feb. 9 by the biology department and by an NMU art and design faculty member. Students could vote for submissions through a QR code until Feb 10. The contest called for artists to celebrate human diversity in STEM disciplines and offered a chance for artists to share their works.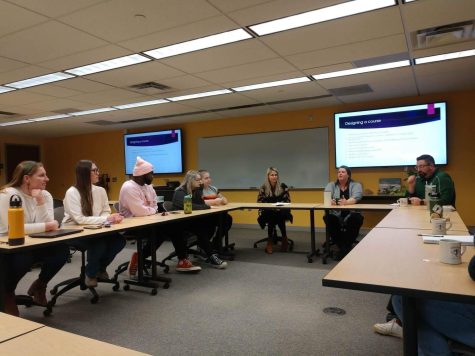 The Earth, Environmental and Geographical sciences department held two panels, including an Equity in the Classroom panel discussion. The discussion featured three department heads, three professors and staff members from the Student Equity and Engagement center. The panel included NMU school of nursing professor Sarah Jennings, NMU school of theater and dance associate professor and department head Bill Digneit, and department of earth, environmental and geographical sciences associate professor Weronika Kusek. 
The panel discussed how to create an inclusive course, inclusive syllabi, a variety of assignment approaches and a number of exam approaches, Kusek said.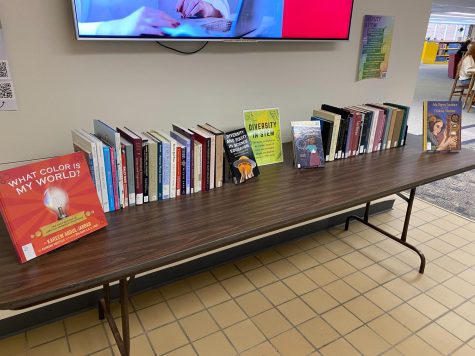 "I didn't even expect many students to show up and I was thrilled to see them," Kusek said. "I really thank them for that because showing up to these discussions is important, because as much as we teach our students, we learn from them as well." 
By attending the events held during Diversity in STEM week, students may discover ideas they had not considered before, Leonard said. 
"Unless you participate and check these things out, you're not going to hear about that," Leonard said. "You're not going to hear about the story of Henrietta Lacks, an everyday African American who was not a scientist and yet her cells are still alive all over the world without her permission. If you don't participate, you're not going to learn about those kinds of things."