Paint the stress away at Mocktails on Canvas
Students can destress from mid-semester exams with painting, refreshments and music at the Lydia M. Olson Library.
As mid-semester exams roll in, students can find refuge in painting, refreshments and music at Mocktails on Canvas this Friday, Feb. 24 from 2-4 p.m. in the Lydia M. Olson Library atrium at the back of the library.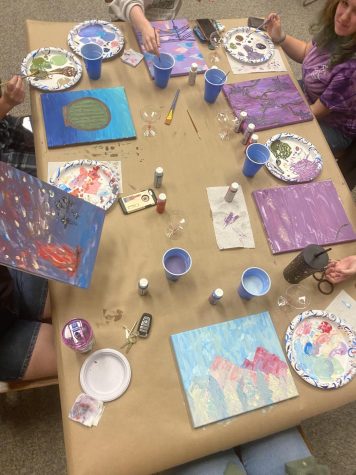 Students should arrive early as spots are on a first come, first serve basis with 75 spots available in total. The Special Events Committee is partnering with the Art Therapy club to add a few more fun activities to the mix.
Ali Deutsch, the special events coordinator at the Center for Student Enrichment, said the Art Therapy club will be helping out by leading a guided painting session for those who want more guidance on their painting and will be providing a free paint station available for people who come with a design in mind.
"Everyone gets to bring home their paintings for some fun decor," Deutsch said.
There will also be some fidget toys for students, and voting on social media for favorite paintings. The top three winners will get a Winterfest Prize Pack that will include a special Bob Ross-themed prize, Deutsch said.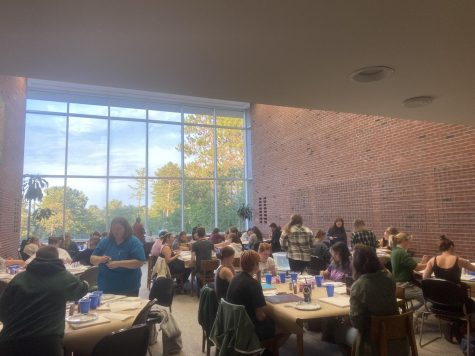 Refreshments will include Shirley Temples and cookies at the event, and there will be coffee shop-style music playing in the background to encourage students' creative spirit, Deutsch said.
"This is a super fun and casual event that is a great way to get out and involved on campus," Deutsch said. "Especially for freshmen, getting involved can sometimes be overwhelming and this is just a really fun way for them to get involved in a relaxed, low-stakes environment."
The Special Events Committee is on Instagram @nmu_specialevents and can be contacted via email at [email protected] with any questions about upcoming events or how to join the organization.