Editorial: We seek diverse voices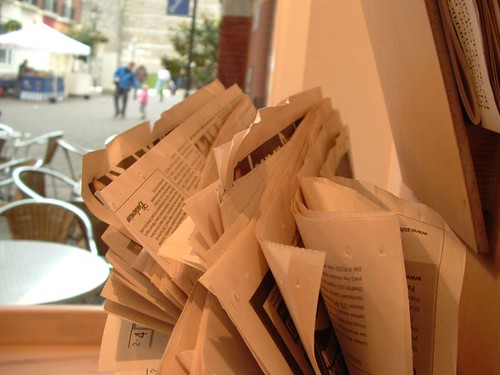 This newspaper is created by students, for students. The North Wind has the responsibility of broadcasting information, news and opinions to the broad, diverse campus community. Particularly in the past few months, the world has experienced much social injustice. We feel that in our role as a source of news, it is vitally important that we consider the wide range of individuals who study at NMU so that we can both educate each other and learn from various unique perspectives.
It is with this intention in mind that we would like to let the NMU community know of our effort to include diverse voices in our leadership and within our coverage and articles.
If we were to focus solely on a singular viewpoint, our narrative would be irrelevant. News exists to inform, and while there has been massive distrust in the news, as a source for students, by students, we are here to be a voice for diversity. Recent months have seen an exponential increase in the need for diverse perspectives. The ignorant and uninformed are running rampant and trampling this country, they choose to produce false information and spread it like wildfire. We may be a small source for the students, but we are accepting of all viewpoints and we strive for extremely high standards as to the reliability of what we publish. In a time where it feels as if there is nobody to trust, we can look to our fellow students who do their very best to inform the community.
Traditionally, newspapers have been quite mainstream, controlled entirely or almost entirely by privileged groups, and therefore have often been insensitive to issues dealt with by underrepresented groups. This led to an inability to understand and beneficially cover issues and events important to disenfranchised students.
The North Wind certainly did not escape the problem of underrepresenting disenfranchised groups. Even now, although most of the current staff has been on the North Wind team for a relatively short time, we know that the newspaper has not had a good representation, and we normally attract a somewhat homogeneous group as far as our reporters and board go. The best that can be said is that we've been very good about hiring women into leadership roles. Other than that, disenfranchised groups have not been particularly well-represented in our staff.
Historically, small, underfunded newspapers have sprung up within minority groups to discuss issues, events and cultures that were important to them, and that was left out of the mainstream narrative. For example, we've learned of a Black student newspaper that used to be circulated around NMU. Additionally, there was a nationally recognized student-run newspaper at NMU called Anishinaabe News which was born when "the [Inter-Tribal Council of Michigan] recommended a Native-American-run newspaper because they felt that the non-Native press was very biased," according to "The History of Anishinaabe News."
As the North Wind is experiencing a rebirth and seeking ways to connect more meaningfully with the student body, one of the ways in which we can improve is to remedy the problem of under-representation and biased coverage. In order to do this, it is important that we include leaders of diversity-focused student groups in our decision-making processes and in our newsroom (currently a virtual newsroom). So we've been calling on people to join the team, whether in the business, policy or reporting sides of things. Journalism is as much about listening and learning as it is about writing. Bolstering underrepresented groups that exist on campus and allowing those voices to be heard through our publication is something we are capable of, and all it takes is reaching out.
We want voices from all backgrounds, religions and ethnicities to be represented in the publication. We want your voice.
Not an English major or a writer? Do not be discouraged; anyone can write for us, and we provide the training. Simply get in touch with any of our writers or editors, and we can get you in on something. Don't let your voice go unheard.
We feel that the best version of the North Wind is one that unites a wide array of unique people and perspectives within the whole campus community. The more diverse (in experience, knowledge, upbringing, viewpoints, culture) our team is, the better we will be able to consider each and every one of our potential readers and present reliable, unbiased coverage to serve you, the reader.