Opinion—Infected with COVID-19, Trump's recent comments display his ignorance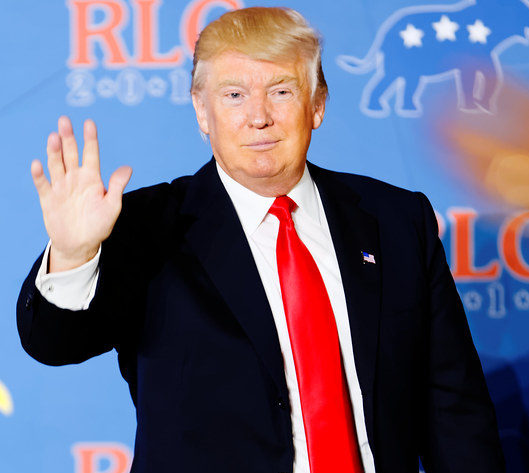 The only thing more fear-inducing than a global pandemic is an infected president unfazed by the death toll. More than 210,000 American citizens are now dead from COVID-19, which does not come as a surprise when the president is Donald Trump. One would expect, or hope, that after being infected himself, he'd change his approach towards handling the pandemic. This has not been the case.
The most worrisome thing about Trump contracting COVID-19 is the message that he's sending to those who listen to him. From the start of the pandemic, Trump has failed to comply with health guidelines advised by medical professionals. Not only that, he has displayed this lack of compliance for his supporters to see and follow suit.
Trump's most recent message encourages Americans not to fear COVID-19.
"Don't let it dominate your life," he tweeted from his hospital bed. Perhaps this sentiment is possible for those with the same monetary privileges as the president himself, but it is false for any average American.
Of course Mr. Trump is unfazed by a global pandemic. He sits in the White House with 24-hour medical care while 12.6 million of his citizens are unemployed and 44 million are without health insurance, expected to exist in an environment that lacks jobs, efficient testing and precautionary regulations.
The false narratives the president so confidently feeds to his audience have reached a point where what he says is life-threatening. For those who already deem the virus nothing more than a hoax, another blasé message from the president only further validates their beliefs and further disconnects them from the reality of our country's turmoil.
Polls have found that Republicans are less likely to wear masks than Democrats or independent voters, and this is also true for officials in conservative communities. In addition, the percentage of Republicans wearing face coverings when leaving their homes rose 35% at the end of June, around the same time Donald Trump made his first appearance in a mask.
Back in April during a White House meeting, Trump said it would be "interesting to check" if injecting disinfectants could treat coronavirus. Eighteen hours later, New York City's Poison Control Center received 30 exposure calls, in addition to a Kansas man consuming a highly-toxic cleaning product the following week. It seems likely that Trump's most recent advice may cause more deaths among his supporters.
His supporters are receiving everything they want to hear—COVID-19 isn't that serious and we live in the best country in the world. It's true we should listen and maybe adhere to advice given by our leaders, but Trump has neglected to provide us with any useful information or direction. He claims he "inherited practically nothing" in pandemic preparation despite the pandemic playbook, a strategic guide on responding to high-consequence infectious diseases, developed by the former Council of Advisors on Science and Technology. Introduced to Trump's administration in 2017, the playbook was intended to be picked up and further established. It has not been acknowledged once.
Everyone wants to believe we are fine, that the virus will suddenly disappear and we can return to normalcy. After seven months, it's clear that this is not reality, and we cannot listen to a president whose approach is delusional and ineffective. Seven hundred people are dying each day and the president is living in his own word, rejecting science and America's pleas for resolution. Ignorance is bliss but it is also horribly selfish.
Editor's Note: The North Wind is committed to offering a free and open public forum of ideas, publishing a wide range of viewpoints to accurately represent the NMU student body. This piece is a guest column, written by a Northern Michigan University student, faculty member, or community member. It expresses the personal opinions of the individual writer, and does not necessarily reflect the views of the North Wind. TThe North Wind reserves the right not to publish columns that do not meet the North Wind's publication standards. To submit a guest column contact the opinion editor at [email protected] with the subject North Wind Guest Column.