Panel of profs to speak on assault of the Capitol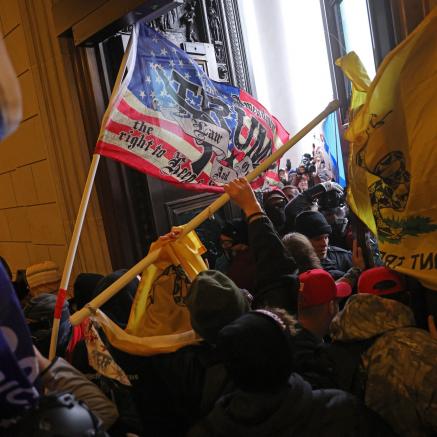 The nation was shaken to the core during the storming of the U.S. Capitol on Jan. 6 by protestors who contested the election of President Joe Biden over Donald Trump. The consequences of Jan. 6 continue to resonate in our collective consciousness and have the potential to be significant far into the future.
In response, a little over four months after the Capitol was assaulted, NMU professors will take on the topic in a panel discussion. Four academic disciplines will be represented in various presentations. Associate Professor of political science Jonathan Allen will present his take on the political theory behind the events of Jan. 6. Assistant Professor of political science Petra Hendrickson will speak on international relations and comparative politics. Head of Sociology and Anthropology Alan McEvoy will discuss the sociology behind the attack. History professor Rebecca Mead will take on the aspect of the history surrounding the event.
Each speaker will present for 10-12 minutes, after which there will be questions and comments accepted from the audience. Head of Political Science Carter Wilson will host and moderate the discussion.
The panel will take place virtually on Zoom to maintain COVID-19 safety. Attendance is free, and interested students are welcome. It will occur on Friday, April 9 from 5 p.m. to 6:30 p.m. Those who wish to attend can access the Zoom room here.