NMU Archives dives into past with Community History Workshop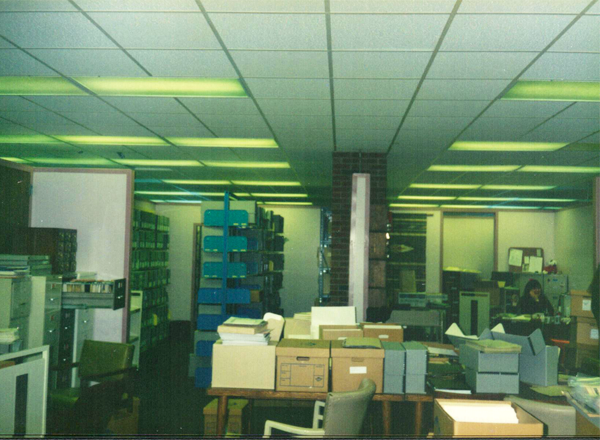 Northern Michigan University Archives will host a two-part community history workshop in hopes of acquiring and expanding knowledge about the U.P. and its heritage.
The event is open to students, faculty, staff, alumni and community members. Those with ties to Marquette, the surrounding areas and the U.P. are encouraged to go to the event with any old mementos to add to the Archives' collection.
Mementos include pictures, letters, or other documents.
The first part of the workshop will take place from 11 a.m. to 4 p.m. on Friday, Oct. 15. The first part of the workshop will involve digitalizing any photos and documents brought to the event.
The second part of the workshop will take place from 11 a.m. to 4 p.m. on Saturday, Oct. 30. In the second part of the workshop, oral interviews will be conducted to gain any other historical information.
Marcus Robyns, NMU archivist and professor, said that he hopes the event will improve the Archives' ability to document and preserve the history of the central U.P.
"[The event will] help the Archives expand the scope and content of our historical manuscript collections available for research to students, scholars and the general public," Robyns said.
The event will follow NMU COVID-19 safety protocols in order to keep everyone safe. That means wearing masks properly and social distancing when possible.
"Staff will conduct oral history interviews on a "first come, first served" basis. However, we will follow formal, professional standards for conducting oral history interviews," Robyns said. "Staff will accept donations of historical manuscript material using a professional donor agreement."
NMU Archives serves as a household for historical records of campus and the central U.P. in general. With the event, the Archives will be able to continue housing historical records and expand their collection more.
"[The Archives enriches the community] through the identification, acquisition and preservation of information (hardcopy or digital) that documents the history of the region," said Robyns. "We also curate this material and make it available to NMU faculty, staff, students and the general public for research."
Robyns said he hopes for 25-30 people to come to the event. Robyns wants students to spread the word about the event as well and says that anyone who can not make it can schedule an appointment with him to contribute anything of interest to the Archives.
NMU Archives is located in room 126 of Harden Hall near the tunnel leading to West Science.
For more information on the event or the Archives, the Archives can be contacted by email at [email protected] or by phone at 906-227-1225.