Letter to the Editor—Robert Mahaney's conflicts of interest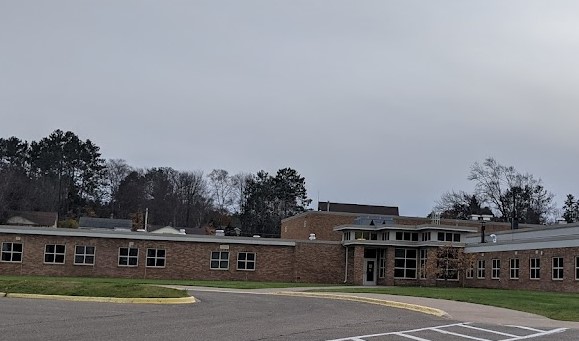 On Oct. 1, Chair of Northern Michigan University's Board of Trustees Tami Seavoy accepted Robert Mahaney's resignation as liaison to the university's foundation board. Mahaney, CEO of the local real estate giant Veridea Group, claimed his decision was made in order to avoid the "appearance of a conflict of interest," in regards to the foundation contracting with Veridea Group. 
Shortly after his statement, Seavoy, who concurrently sits on the board of UP Health Systems, or Duke Lifepoint, replied, "there is no actual conflict of interest since this is being done pro bono."
In reality, Veridea and Lifepoint have long been involved in a cumbersome, multi-million dollar transaction concerning 21 acres of land on which Marquette's old hospital still sits. Also, in reality, Mahaney is still chair of finance for the NMU Board of Trustees. 
On Oct. 28, Seavoy presided over the board as it approved the allocation of $90.6 million towards capital investments, renovation and improvements in the 2022 budget recommended by Mahaney's finance committee. 
"I'm not sorry if I sound like a salesman here," Mahaney said in an attempt to promote his new additions to the budget, which include plans for the construction of at least three new facilities, and a parking lot. Only days before the board's decision to approve these additional multi-million dollar buildings the administration expressed their interest in repurposing the Whitman Hall Commons into a lab. A space currently utilized by the Center for Native American Studies. 
In the publication Word on the Street, an interview with Mahaney conducted around Oct. 23 of 2019 captured his anxiety regarding the failed purchase agreement that Veridea had already entered into with Lifepoint in November 2018. Even though it had been two months since the agreement fell through in August 2019, Mahaney elaborated to Word on the Street, as to why the agreement was still bugging him, "we weren't able to do any due diligence beforehand. We couldn't even take a tour of the buildings before signing the purchase agreement."
As the Northern Foundation conducts its own due diligence of the old hospital we should remember that Mahaney or Seavoy, or perhaps both, are prone to take a financial hit if no multi-million-dollar resolution to their failed transaction is found.
Meanwhile, on the ground level, Mahaney's continued trustee status will crumble dreams, friendships and even the little things. Aside from my professors, who are the lifeblood of any university, still working without contracts, I worry that if the proposed 2022 budget remains in place, many other important things could also be lost. 
For example, what if a new, unnecessary lab was constructed next to Whitman Hall instead of inside of it, as proposed by the administration already? Here sacred crows fill nature's airwaves on a small patch of vegetated land where one can hear the lessons of Anishinaabe drum circles at certain points of the year. Green areas like this will disappear with the approval of Mahaney's profit-driven budget. 
At this specific place, so wonderfully preserved by the Center for Native American Studies, you can walk the beaten path that connects a city street to a staff parking lot and perhaps meet some folks who live at the assisted living facility next door. Even confined to a wheelchair, one is drawn outside of their chambers to enjoy, consume and foremost, to learn from the beautiful sounds of ecology that have always made Marquette, Michigan a place to remember. Along with our prestigious educators, many places on campus like this one will be in jeopardy if the proposed budget moves forward. Mahaney's disregard for ethics threatens our community's integrity.
Kadin Fox, senior history major