NMU medical director addresses quarantine, omicron concerns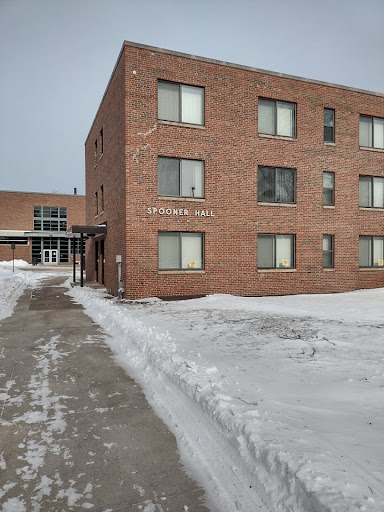 With the winter semester approaching the end of its third week, Dr. Christopher Kirkpatrick, NMU's medical director addressed current policies regarding COVID exposure, vaccination, positive tests and isolation housing on campus. 
As the Centers for Disease Control and Prevention moves towards the status of "fully vaccinated" to a booster shot in addition to the RNA [Moderna and Pfizer] or Johnson & Johnson vaccines, it has become increasingly important that students and faculty on campus get their vaccinations. Kirkpatrick said that 15 total minutes in a 6-foot radius of someone with COVID within a 24 hour period constitutes "close contact". 
For students, especially those who live on-campus, it is encouraged to get tested after exposure. Students can call the NMU Health Center Monday through Friday to set up a test. For off-campus options, Marquette offers drive-thru COVID testing. 
Upon a positive test, on-campus students should inform the health center so they can be moved to one of the quarantine halls, Spooner and Spalding. During the health center's off-hours, the Public Safety dispatch will take a message and send it directly to Kirkpatrick.
"For an on-campus student, if they fall within that isolation period when you're positive I call them back directly," said Kirkpatrick. "For the off-campus kids that call dispatch, I still return their calls and give them guidance."
Three weeks into the semester, NMU reached the same amount of COVID cases as we reached in total during the fall semester. With this surge of cases, there were concerns about running out of space in Spooner. 
"We have the whole first floor of Spooner and we have one wing of the first floor of Spalding," said Kirkpatrick. "If those two areas fill, there's the prospect of a hotel on campus or near proximity to campus that would house people as well."
This increase in cases is likely due to the omicron variant. Unfortunately, not much is known about the variant other than it is more infectious than the delta, the original SARS-CoV-2. 
Considering this, NMU continues to plan to have the rest of the semester in person as long as cases do not surge exponentially. 
"I will say that the administration has been really responsive including the quick pivot that they did at the beginning of the semester," said Kirkpatrick. "I'm confident that if we're seeing signs or if we see trends changing that they will make appropriate changes to do that. I don't particularly see that [going online] on the horizon."