The Student Equity and Engagement Center (SEEC) hosted a Diversity Student Organization Fair giving diversity-centered student organizations a chance to engage with the student body.
The fair was hosted in the Jamrich atrium from noon to 3 p.m. showcasing 10 diversity-centered student organizations at NMU.
According to their website, "the SEEC is a cultural, educational, and social entity that actively cultivates a diverse, inclusive and vibrant Northern," with core values that include equity, justice and inclusion. The SEEC hosts events throughout the year representing marginalized and underrepresented members of the student body at NMU, including the UNITED Conference and Martin Luther King Jr. Day in collaboration with the Black Student Union (BSU).
"We're hosting the diversity student org fair to allow orgs additional time to recruit and be spotlighted," said MarLanaysia Rosser, BSU President and SEEC graduate assistant. "During Fall Fest there [are] so many other organizations to appeal to different interests, these organizations might get looked over." 
Story continues below advertisement
BSU hosts events throughout the academic year with a focus on Black history and culture, including a number of events for Black History Month like the Mobile Museum, Black Love Day bake sale and an alumni panel.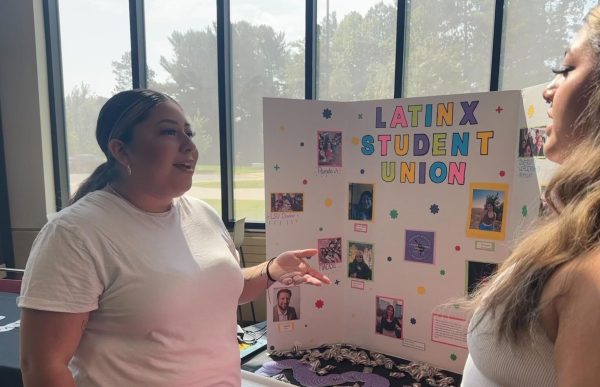 Another student group at the fair was the Latinx Student Union (LSU) which creates a safe and welcoming community for Latinx students at NMU. 
The LSU will host the BSU x LSU kickback on Sept. 24 from 1 to 4 p.m. in the Hedgcock atrium in collaboration with BSU. The kickback will be Y2K themed, catered by the university and hosted during Hispanic Heritage Month, which is from Sept. 15 through Oct. 15.  
"It is going to be really cute. We're going to have different types of cultural foods and we're taking suggestions from other student orgs for what kinds of cultural foods we would like them to make for us," said LSU President Rosalva Brito. "Last year was Halloween-themed because it was closer to Halloween. This year, we're doing it in September so it's during Hispanic Heritage Month."
Last school year, the BSU and LSU hosted a bake sale towards the end of the winter semester to raise funds for their organizations.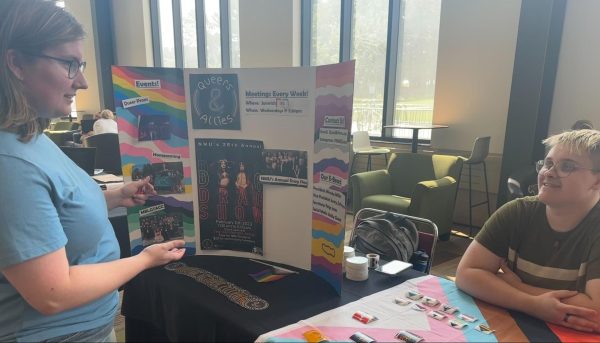 Queers & Allies (Q&A), NMU's LGBTQ+ student organization, also had a booth at the diversity student organization fair. Last semester, Q&A hosted the Drag Show and Queer Prom. 
"We meet every week to just hang out and have a little community and have social hour," said Q&A Vice President Avery Zahlmann. "But we also do big events like the drag show and queer prom, so we've got a lot of stuff going on all the time."
Q&A meets weekly on Wednesdays and is finalizing plans for a welcome back bonfire coming soon.
"[The fair] was a great opportunity to get involved and find ways to support and connect with new people," Rosser said.
Also in attendance at the fair were the Asian Student Union, Wildcat Inclusion Network, Diversity in Disability, Feminism For All, the Multicultural Student Nurses Association, Native American Student Association and the Gender & Sexuality Studies Student Association.