Drag show comes to NMU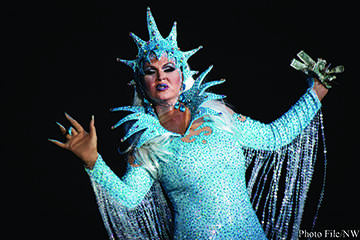 NMU is set to bring exotic music and vibrant costumes while staying true to tradition with the 21st annual Drag Show.
NMU's Queers & Allies, a group aiming to create a safe and welcoming environment for LGBTQ+ students, will be hosting this year's drag show on Friday, Feb. 3 at the Vandament Arena. Doors are set to open at 6:30 p.m. The show will start at 7:00 p.m.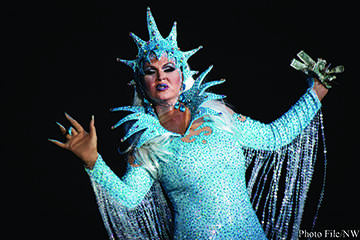 A long weekend filled with celebration of diversity and drag is happening around the area, including an amateur show and an after-party in the Vandament Arena following the NMU Drag show.
The after-party will include a meet-and-greet with the kings and queens, a photo booth and dancing until 11 p.m. Saturday will bring a workshop with guest speaker JAC "Midwest Genderqueer"  at 1 p.m. in the Cadillac room of the UC  to wrap up the celebration.
Given the high demand of local drag performers, Queers & Allies decided to bring in out-of-town acts to bring something different to this year's show, said Event Coordinator Erica Krause, a junior criminal justice major.
"There's a lot of performers coming from all over the midwest, four queens coming from Chicago, two drag kings from Cincinnati and one king from Minneapolis," Krause said. "It's really awesome to see what each performer has to offer, all of them have different styles and different things that they bring to the show."
This show aims to deliver  something a bit different to the stage this year, with a diverse group of individuals coming together to share their love of performing.
"We have a lot people of color coming in, which was my goal, some latina performers. One of the performers is Two-Spirit," Krause said. "The show hasn't really had this kind of diversity before."
Performers in the show will be using their platform to educate those in attendance about the struggles and misconceptions surrounding the LGBTQ+ community. Krause hopes to unite both performers and audience members, she added.
"The crowd can expect a really good time. I wanted to bring something that people have never seen before, let them know that the community is bigger than just [the local drag scene] by bringing in a diverse crowd of people," Krause said.
An amateur drag show for NMU students is also being held at 7 p.m. Thursday, Feb. 2 in the Explorer Rooms of the University Center. Each performer gets to perform one song to be judged by the four queens visiting from Chicago. The winner will get to perform in the NMU Drag Show. The cost to attend is free for NMU students and $5 for community members.