Editorial—We stand behind faculty on contract dispute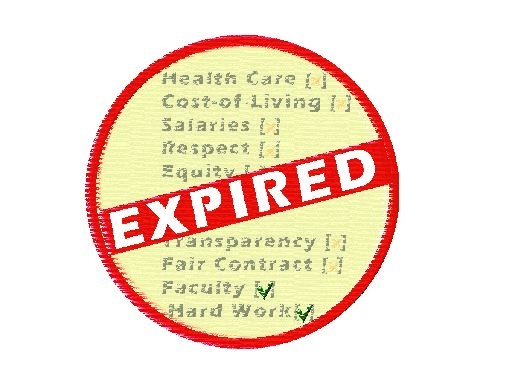 Tensions remain between NMU faculty and the administration which continues to deny them an adequate new contract. The question of whether or not a strike may occur is open.
As the North Wind reported last week, when the pandemic began in 2019, NMU-AAUP, the faculty union, was in the process of negotiating with the university for a new contract. However, for the financial health of the university, professors agreed to pay cuts as well as reductions in summer pay, overload pay and funds for professional development.
All this with the understanding that once COVID-19 became less of a financial issue for the university, their paychecks would reflect the return to normal.
As concerned members of the faculty wrote in last week's open letter, "We thought we were being team players."
Yet the NMU administration is refusing to return to the 2019 contract baseline. Instead, the pandemic contract, with all its cuts, has become the base from which NMU wishes to negotiate the next contract.
This does not adequately compensate our professors, and it does not even fully provide for their livelihoods. With inflation decreasing the value of the dollar, and the cost of living in Marquette skyrocketing due to the housing crisis, NMU faculty salaries must be raised to at least keep up. The stress of worrying about this aspect of their job bleeds into the classroom.
As students, we of course focus on our education and have concerns about how having inadequately compensated instructors could affect us. However, this issue is about more than that. Our professors, who work with us every day and put in so much effort, are high-level professionals who deserve respect from their employers. Students must support their professors in pushing for the contract they deserve because it is the right thing to do.
Although the administration insists that they support faculty, it is clear when looking at the numbers that their priorities lie elsewhere. While signage supporting NMU faculty is posted in front yards on every street in Marquette, the university continues without regard. A great deal of consternation was directed at the decision to rent a Ferris wheel during Welcome Weekend.
In a campus-wide email from the President's Office on August 26, NMU felt the need to clarify, "Having the Ferris wheel as part of our Welcome Weekend activities had no impact on faculty salaries." 
Welcome week activities, including the Ferris wheel, did in fact come from an outside student recreation fund, not from money that would impact faculty. Yet the optics of this event were off-putting for many. That Ferris wheel was certainly a bizarre look for a university that didn't even have a faculty contract.
NMU needs to concretely demonstrate the value it places on its instructors. Making sure professors at NMU have security should be a top priority, even over mask mandate changes, beginning-of-the-semester events and hurt feelings among the administration. 
Right now, NMU is slacking in making sure its wages are competitive in the state of Michigan. While faculty demonstrated their care for the university by risking their lives to teach in-person during the pandemic and willingly taking pay cuts to protect NMU, they've been met with disappointing cold-heartedness. NMU chose to prioritize its own pocketbook over the people who make up this institution of learning and who truly change student lives.
If faculty choose to go on strike to secure a reasonable contract, NMU students must support them. We at the North Wind hope our instructors succeed in teaching administration a lesson.