An agreement signed between NMU and Michigan State University (MSU) will allow incoming freshmen at Northern to complete a law degree in just six years instead of the typical 7-year program.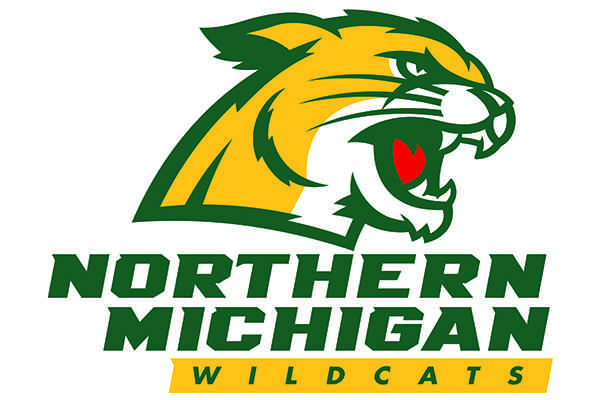 The 3+3 Legal Education Admission Program (LEAP) provides an alternative to students wishing to accelerate their courses of study and who have the capacity to do so. It is comprised of three years of undergraduate political science and liberal studies at NMU, plus three years of additional legal studies at the MSU College of Law, where the fourth year of undergraduate studies are completed and graduate level courses begin.
"For some students it's a big sacrifice to be in school so getting them out of school with their degree, in the most efficient manner as possible, is the right thing for them," said Steve Nelson, political science professor and director of NMU's pre-law program.
To be considered for the LEAP program, students must earn a cumulative grade point average of at least a 3.6, receive a score of 153 or higher on their Law School Admission Test (LSAT) and apply for admission to MSU Law on or before Feb. 1 of their junior year. Students must also have a minimum of 91 earned credits at NMU prior to their application.
Story continues below advertisement
Nelson said law schools use collaborative programs like 3+3 LEAP as a recruiting strategy for obtaining high-quality students that will raise their ranking on a national scale.
Rankings for law schools are set by the U.S. News and World Report, a multi-platform publisher of news and information. The lower a school is ranked, the less likely it is to appeal to students who may be looking at law schools.
"For the last eight years at least, law schools have seen a decline in the number of applicants," Nelson said. "So they are looking for ways to advance the quality of their applicants."
He said the way rankings are set by the U.S. News and World Report does a disservice to law school business as a whole because some schools have had to make their GPA and LSAT score requirement numbers higher, for the LEAP program, than what their average admission scores actually are.
Nelson said the program isn't a fit for just any student and it's something he wouldn't pitch to first year students right off the bat because it could come with sacrifices. He said the course of fast-track learning can prove to be a tradeoff for the full college experience.
"I'm not necessarily going to be pushing this thing on every bright young student who walks through here," Nelson said. "It's going to be just another option."
NMU is currently networking with other schools, like Wayne State University and the Univeristy of Toledo, to establish similar accelerated law programs—almost like a study abroad situation, that will give students more options about where to pursue the second half of their 3+3 education, Nelson said.
"We may get to a point where we decide your best school is actually in Minneapolis," he added. "The more schools we can have this option with, the better, because it gives people choices and that's what it's all about—it's about a choice and for some students this would be the best path."
Nelson said this type of program could potentially serve as a model for other departments with fast-track learners. However, it would be extremely hard for anyone higher than a sophomore level to be accepted into LEAP, even if they switched their major to pre-law, because there's not much room for electives outside of the prerequisite curriculum for law school.
Carter Wilson, political science department head and professor, said the program first became an idea over the summer after a visiting family asked him what the pre-law program at NMU had to offer compared to Grand Valley State University who had already established a 3+3 agreement with MSU. Wilson responded by telling them NMU would offer the same program given time.
Since then, steps have been taken to get the ball rolling here at NMU and there are currently two students who have been chosen from the pre-law program to pursue the 3+3 LEAP option.
He said students aren't required to have a degree in political science in order to be accepted into the accelerated pre-law program but they would need to express their desire to do so early on in their college career. Wilson said the political science department is hoping to work with the Center for Native American Studies in the future to bring more Native American students into pre-law programs.
"It's because we have these outstanding programs that we need to take advantage of these accelerated programs for our students," he said.
Agreements similar to LEAP have also been made in NMU's pre-med program.